How did we become reputable roofing contractors and roofing service provider in South Florida?
We live in South Florida since 1983 and are very familiar with the local neighborhoods due to our involvement in the real estate business since 1991. Our company owner and registered contractor Mr. Dorin Frai, has worked in the financial industry, property casualty, and real estate for over 30 years. In the early 2000, we have opened a real estate brokerage called American Destiny Realty with the primary focus on working with institutional investors.
We have remodeled several properties over the years and consequently choose to open a company in the construction industry. After much research, we have decided to focus on the roofing industry and after all required apprenticeship, our second business was launched in 2018 – called DLJ Roofing Contractors. We have since operated in both residential and commercial roofing segments and we take pride in our work which has resulted in significant client referrals over the years.
OUR operation management TEAM
Manages and supervises our roofing operation, handles contractor permits and job contracts, provides detailed quotes, inspects all roofing jobs.
Super knowledgeable
Meticulous
Highly responsive
Respectful and kind
Manages our business development operation, supervises roofing work, maintains client and partner relationships, in charge of business communication.
Friendly by nature
Research-driven
Highly supportive
Passionate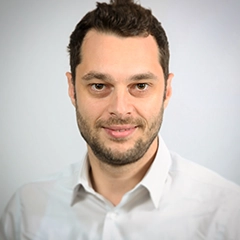 What makes us different, better?
We are different because we focus on supporting the local communities with affordable roofing services. We are better because we care more about offering a good quality roof than skipping steps or generating high profits. We have a hard to match turnaround from permit to roof start, we stay super competitive due to our quality supervising process, and we back all our roofing services with top industry warranty.
DLJ Roofing Contractors is a leading roofing company based in South Florida, serving the communities of Miami-Dade, Broward, and Palm Beach counties. With a strong commitment to quality, professionalism, and customer satisfaction, DLJ Roofing has established a solid reputation as a trusted provider of roofing services.
What sets DLJ Roofing Contractors apart is their dedication to delivering exceptional results on every project. Whether it's a residential roof replacement, commercial roof repair, or a new construction roofing installation, DLJ Roofing's team of experienced professionals brings extensive knowledge and expertise to every job. They understand that a roof is not just a structural element; it is a crucial component that protects homes and buildings from the elements, enhances their appearance, and contributes to their overall value.
DLJ Roofing Contractors takes pride in their skilled workforce. Their team consists of highly trained technicians who stay up-to-date with the latest industry trends and techniques. They are equipped with state-of-the-art tools and utilize top-quality materials to ensure the longevity and performance of each roofing project. DLJ Roofing Contractors also maintains all necessary licenses and insurance, providing clients with peace of mind and confidence in their work.
Customer satisfaction is at the core of DLJ Roofing Contractors' business philosophy. They prioritize open communication, transparency, and exceeding expectations. From the initial consultation to the final project completion, DLJ Roofing Contractors works closely with clients to understand their specific needs and deliver tailored solutions. They provide detailed project estimates, offer guidance on material selection, and ensure timely project completion with minimal disruption to daily routines.
DLJ Roofing Contractors takes pride in their strong emphasis on professionalism, integrity, and reliability. They are committed to maintaining a strong reputation by consistently delivering high-quality workmanship and exceptional customer service. Their dedication to excellence has earned them numerous positive reviews and referrals from satisfied clients.
What roofing services do we offer to our local communities?
We offer only quality roofing services endorsed by a rigorous labor control process which ensures no steps are being skipped leading to results that no other roofing company can contest. Our roofing solutions span from roof replacements to simple repairs and expand into inspection services and annual maintenance contracts. All our work meets or exceeds Florida Building Code requirements. DLJ Roofing Contractors is a state registered company, licensed and insured for roofing services in Florida.
SHOW YOUR SUPPORT
Show your support for local businesses! Help our community grow by working with a reputable local roofing company and get 1st quality roofing services, significant cost savings, and stress-free experience knowing you are well cared for. Thank you for making a difference!