Commercial and residential South Florida roofing services for Miami-Dade, Broward, and Palm Beach counties.
We offer a variety of quality South Florida roofing services ranging from roof replacements and repairs to professional inspections and maintenance contracts. Our entire work is endorsed by happy satisfied customers and attested by a stringent labor verification process which results in a hard to match quality roofing work. We are licensed and insured to perform roofing services in Florida state, and we comply with all Florida Building Code requirements.
We offer shingle roof systems and materials that are designed for the climate conditions in South Florida. DLJ Shingle Roofing – Quality South Florida roofing services.
Hurricane rated
Quick turnaround
Affordable
Large variety of styles
We offer both concrete and clay tile roofs with maximum lifespan and unmatched installation warranty. DLJ Tile Roofing – Quality South Florida roofing services.
Strong and durable
High water resistance
Hurricane rated
Energy efficient, sustainable
We offer a large variety of metal roofs for both commercial and residential properties. DLJ Metal Roofing – Quality South Florida roofing services.
Great lifespan
Highly durable
Impact resistant
Fire rated, energy efficient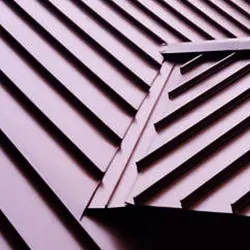 We offer complete flat roof services, TPO roofing solutions and silicone roof systems. DLJ Flat Roof systems – Quality South Florida roofing services.
Affordable
Durable and efficient
Mold resistant
Low repair costs
Chimney Repairs
We offer comprehensive inspections and chimney repairs services for cost savings and peace of mind.
Chimney roof damages
Condensation and mold
Adequate ventilation
Improve home performance
Roof Installations
We offer quality roofing installations with extended lifespan and unmatched 10-year warranty*.
Increase home value
Lower insurance premiums
Energy savings
Peace of mind
* Subject to material choices
Roof Inspections and Repairs
We offer comprehensive inspections and roof repair services for cost savings and peace of mind.
Detect roof damages
Simplify insurance claims
Extend roof life
Improve performance
What do customers say?
When other roofers tried to sell me a new roof, Dorin offered repairs that have extended the life of my existing roof. His repairs were not shoddy either. There was no patchy look when the job was completed. While his […]

J-Senior English
I had an amazing experience with this roofing company. The owner, Dorin, was very clear, thorough, and always in constant communication with me. If I ever needed anything, he would ALWAYS pick up his phone […]

Jessica Tetta
I'm a contractor and I've known these people for several years. I have used them on countless roofing services and they are my main go to company.

Chaz Kerr
Dorin was recommended to me by my contractor during home repairs. I've used Dorin twice and each time he was quick to respond same day […]

Russel Jenkins
I am a contractor and I have used DLJ Roofing for nearly 2 years. He has done approximately 10 roofs for me and I am very satisfied with his jobs. […]

Calin Marinau
The owners are very nice and very efficient. they have an amazing team and if i EVER needed any other roof work done, they'd be my first call! […]

Ryan Murphy
Let's connect!
We conduct our business with care, and we treat everyone with respect. We look to get the same treatment from all our partners, vendors, and customers alike. Click or tap on your preferred contact method below.
I want to see someone in person.
Schedule on-site estimate
SHOW YOUR SUPPORT
Show your support for local businesses! Help our community grow by working with a reputable local roofing company and get 1st quality roofing services, significant cost savings, and stress-free experience knowing you are well cared for. Thank you for making a difference!