Are you a homeowner or business owner in Aventura? Finding the right roofing contractor in Aventura can take some time, but with the right guidance, it can be a stress-free experience. In this article, we'll discuss how DLJ Roofing has been servicing Aventura and its vicinity.
Need a Roofing contractor in Aventura Lakes?
DLJ Roofing Contractors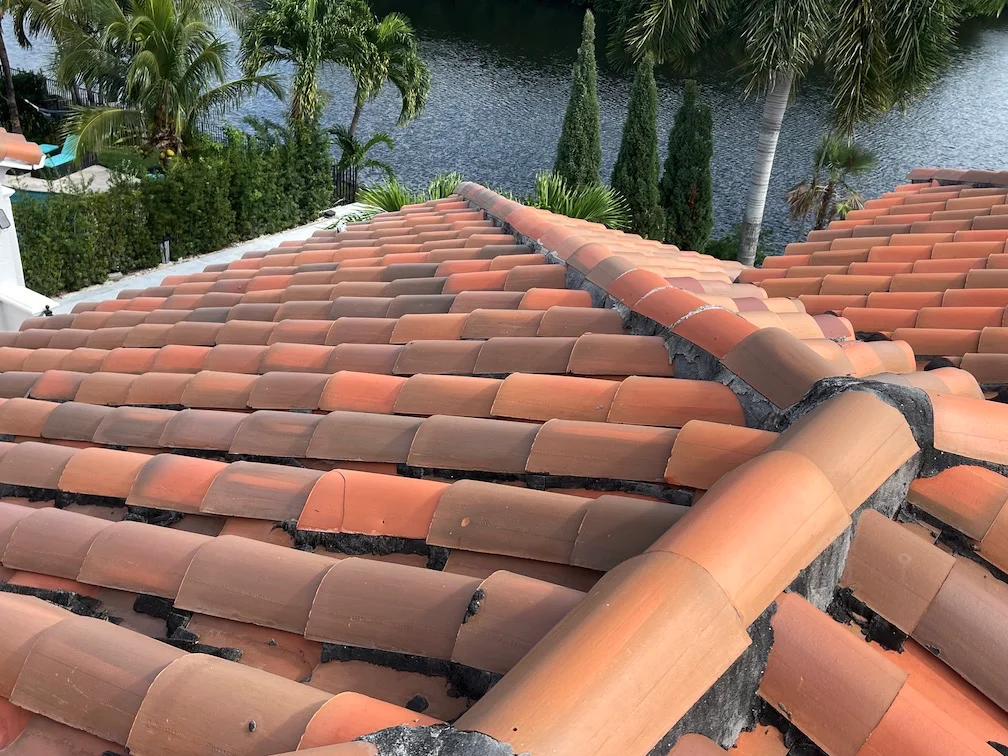 Table of Contents
I. The Importance of a reliable Roofing Contractor in Aventura
Your roof is one of the most critical elements of your home. It not only protects your property and belongings from the elements but also enhances the overall aesthetic appeal of your residence. Therefore, it is crucial to have a reliable roofing contractor who can ensure that your roof is installed or repaired correctly and will withstand the test of time.
II. DLJ Roofing: Contractor in Aventura
DLJ Roofing has been serving homeowners in Aventura and surrounding areas for many years. Our team of skilled professionals specializes in working with tile roofs in Aventura Lakes, providing expert installation, repair, and maintenance services. We understand the unique challenges that come with tile roofing systems and have the knowledge and experience to handle them effectively.
III. Tile Roofing in Aventura Lakes
Aventura Lakes is a beautiful residential community known for its stunning homes and picturesque surroundings. All of the homes in this community feature unique tile roofs, which require specialized expertise for installation, repair, and maintenance. DLJ Roofing has extensive experience working with tile roofs in Aventura Lakes and has successfully completed numerous projects in the area. Whether you need a new tile roof installation or repairs for your existing tile roof, you can trust DLJ Roofing to deliver exceptional results.
Moreover, DLJ Roofing takes pride in its strong connection to the Aventura community. We have worked on numerous projects in Aventura Lakes, earning the trust and satisfaction of homeowners in the area. Our dedication to delivering top-notch results and our commitment to customer service have allowed us to build lasting relationships within the community. We understand the unique roofing needs of Aventura residents and are proud to contribute to the beauty and durability of homes in this vibrant neighborhood.
IV. Our Comprehensive Roofing Services
DLJ Roofing offers a wide range of services to cater to the diverse needs of homeowners who need a roofing contractor in Aventura. Our services include:
Tile roof installation: We specialize in the installation of tile roofs, utilizing high-quality materials and employing skilled craftsmen to ensure a durable and visually appealing roof.
Tile roof repair: If your tile roof has experienced damage due to weather, age, or other factors, our experts can assess the issue and provide reliable repairs to restore the integrity of your roof.
Tile roof maintenance: Regular maintenance is crucial to prolonging the lifespan of your tile roof. Our maintenance services include inspections, cleaning, and addressing any minor issues before they escalate.
Roof inspections: We offer thorough roof inspections to identify potential problems and provide recommendations for necessary repairs or maintenance.
V. DLJ Roofing's Commitment to Excellence
At DLJ Roofing, our commitment to excellence is unwavering. We prioritize customer satisfaction and strive to deliver outstanding results with every project we undertake. Our team of dedicated professionals takes pride in their workmanship, ensuring that every detail is attended to with the utmost care. We use premium materials and follow industry best practices to ensure the longevity and performance of your roof.
VI. DLJ Roofing is the trusted choice
Our expertise in working on tile roofs in Aventura Lakes sets us apart, and our commitment to delivering exceptional service makes us the go-to roofing contractor in the area. Contact DLJ Roofing today for all your roofing needs in Aventura.
Let's connect!
We conduct our business with care, and we treat everyone with respect. We look to get the same treatment from all our partners, vendors, and customers alike. Click or tap on your preferred contact method below.
I want to see someone in person.
Schedule on-site estimate