Welcome to DLJ Roofing, your premier provider of commercial and residential roofing contractor services in South Florida. Serving Miami-Dade, Broward, and Palm Beach counties, we specialize in delivering top-quality roofing solutions to meet the diverse needs of our clients. With a commitment to excellence and a focus on customer satisfaction, DLJ Roofing has earned a solid reputation as a trusted roofing contractor in the region.
We offer shingle roof systems and materials that are designed for the climate conditions in South Florida. DLJ Shingle Roofing – Quality South Florida roofing services.
Hurricane rated
Quick turnaround
Affordable
Large variety of styles
We offer both concrete and clay tile roofs with maximum lifespan and unmatched installation warranty. DLJ Tile Roofing – Quality South Florida roofing services.
Strong and durable
High water resistance
Hurricane rated
Energy efficient, sustainable
We offer a large variety of metal roofs for both commercial and residential properties. DLJ Metal Roofing – Quality South Florida roofing services.
Great lifespan
Highly durable
Impact resistant
Fire rated, energy efficient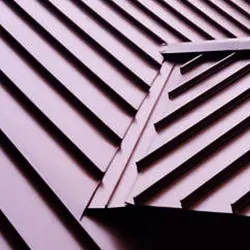 We offer complete flat roof services, TPO roofing solutions and silicone roof systems. DLJ Flat Roof systems – Quality South Florida roofing services.
Affordable
Durable and efficient
Mold resistant
Low repair costs
Chimney Repairs
We offer comprehensive inspections and chimney repairs services for cost savings and peace of mind.
Chimney roof damages
Condensation and mold
Adequate ventilation
Improve home performance
Roof Installations
We offer quality roofing installations with extended lifespan and unmatched 10-year warranty*.
Increase home value
Lower insurance premiums
Energy savings
Peace of mind
* Subject to material choices
Roof Inspections and Repairs
We offer comprehensive inspections and roof repair services for cost savings and peace of mind.
Detect roof damages
Simplify insurance claims
Extend roof life
Improve performance
Roofing Contractor Services
As a leading roofing contractor in South Florida, we offer a comprehensive range of professional roofing services. Whether you require roof replacements, repairs, inspections, or maintenance contracts, we have the expertise and resources to handle your project with utmost precision and efficiency. Our dedicated team of skilled professionals is well-versed in the latest roofing techniques and industry best practices, ensuring that every job is completed to the highest standards.
Roof Replacements and Repairs
DLJ Roofing understands that a reliable and durable roof is essential for protecting your property and ensuring the safety of its occupants. We specialize in providing expert roof replacements and repairs, utilizing top-quality materials and employing experienced craftsmen. Whether you need a complete roof replacement or minor repairs to address specific issues, we take pride in delivering exceptional results that exceed your expectations.
Professional Inspections
Regular roof inspections are crucial for identifying potential problems and addressing them before they escalate into costly repairs. DLJ Roofing offers professional roof inspections conducted by our experienced team of inspectors. With a keen eye for detail, they thoroughly examine your roof, assess its condition, and provide you with a comprehensive report outlining any existing issues or areas of concern. Our goal is to ensure the longevity and performance of your roof, saving you both time and money in the long run.
Maintenance Contracts
To prolong the lifespan of your roof and maximize its performance, regular maintenance is essential. DLJ Roofing offers customized maintenance contracts tailored to meet your specific needs. Our skilled technicians will conduct routine inspections, clean your roof, and address any minor issues promptly, preventing them from escalating into major problems. By investing in a maintenance contract with DLJ Roofing, you can enjoy peace of mind knowing that your roof is in the hands of professionals who prioritize its upkeep and longevity.
Endorsement from Satisfied Customers
At DLJ Roofing, we take immense pride in the satisfaction of our customers. Our commitment to delivering superior roofing contractor services has resulted in a strong base of happy and satisfied clients. Their testimonials and positive reviews serve as a testament to the quality of our work and our dedication to exceptional customer service. We strive to build lasting relationships with our customers, earning their trust and confidence through our reliable and professional approach.
Licensed, Insured, and Compliant
DLJ Roofing is a fully licensed and insured roofing contractor services, authorized to perform roofing services in the state of Florida. We strictly adhere to all Florida Building Code requirements, ensuring that every project we undertake meets or exceeds the necessary standards. Our commitment to compliance and safety is an integral part of our operations, providing you with the assurance that your roofing project is in capable hands.
Contact DLJ Roofing for South Florida Roofing Services
When it comes to reliable and high-quality roofing contractor services in South Florida, DLJ Roofing is the name you can trust. With our expertise, attention to detail, and commitment to customer satisfaction, we are dedicated to exceeding your roofing expectations. Contact us today to discuss your roofing needs and let us provide you with the exceptional service you deserve.
Let's connect!
We conduct our business with care, and we treat everyone with respect. We look to get the same treatment from all our partners, vendors, and customers alike. Click or tap on your preferred contact method below.
I want to see someone in person.
Schedule on-site estimate
SHOW YOUR SUPPORT
Show your support for local businesses! Help our community grow by working with a reputable local roofing company and get 1st quality roofing services, significant cost savings, and stress-free experience knowing you are well cared for. Thank you for making a difference!