Work with a trusted roofing contractor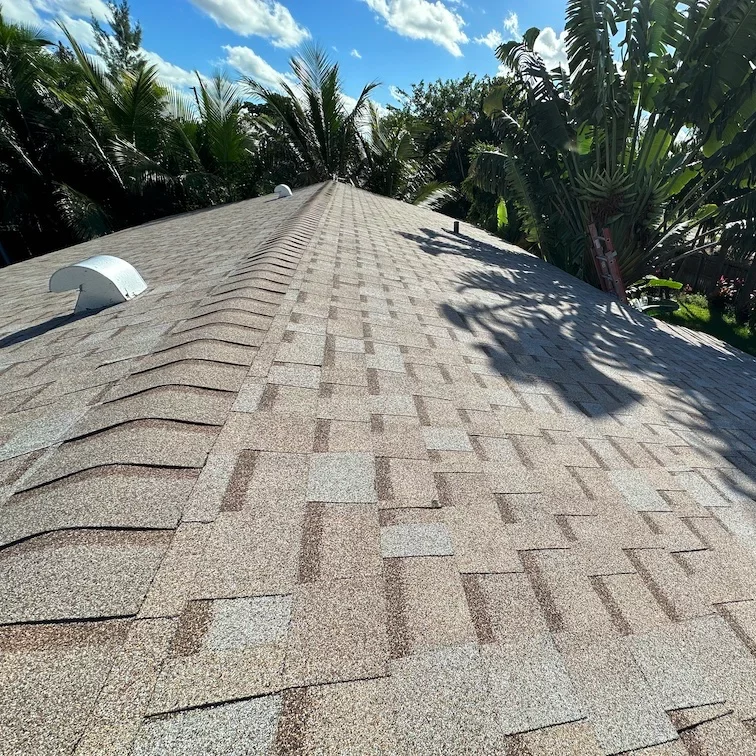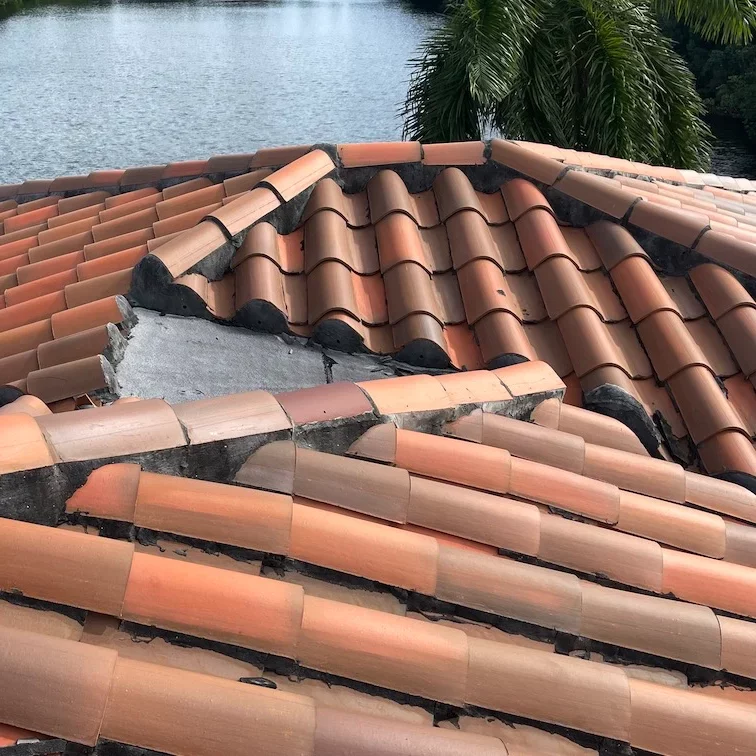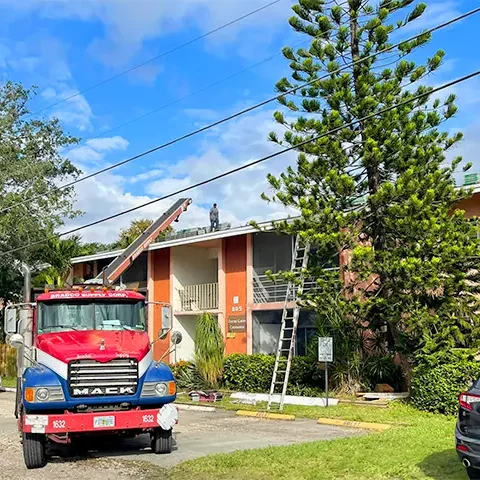 Work with a trusted roofing contractor
Commercial and Residential
Roofing Services in South Florida
DLJ Roofing Contractors is a reputable, highly established local roofing company in South Florida. We provide high-quality roofing services to commercial and residential communities in Miami-Dade, Broward, and Palm Beach counties.
Welcome to the DLJ Roofing Project Gallery, where you can explore our portfolio of successfully completed roofing contractor projects. As a trusted roofing contractor in South Florida, we take immense pride in showcasing the quality and craftsmanship of our work. Browse through our collection of images and witness firsthand the expertise and attention to detail that sets DLJ Roofing apart as a leading roofing contractor in the region.
DLJ ROOFING PROJECTS
We are proud of our roofing projects and we think showcasing current, past, and future work is essential to any business.
How are we different than other roofing companies?
As a reputable roofing contractor, DLJ Roofing sets itself apart through its unique approach and dedication to serving the local community. Unlike many other contractors driven solely by profit, our primary focus is on supporting and benefiting our local communities. We keep our operational costs to a minimum and maintain a streamlined structure with no layers of staff, allowing us to manage all our roofing projects directly. By operating this way, we can offer cost savings that are otherwise unattainable, ensuring our customers receive exceptional value for their investment. Additionally, we pride ourselves on providing a quick turnaround time and offer a top industry labor warranty for all our roofing services.
No Layers of Staff
DLJ Roofing stands as a modern and innovative small business that avoids complex organizational structures that can lead to overhead and oversight. Instead, we have implemented a streamlined framework that optimizes costs, promotes agility, and enables fast decision-making. This lean and efficient approach ensures that our customers receive prompt and personalized attention throughout the roofing process.
Quick Turnaround
Through our strategic partnerships and registered affiliations with leading roofing material manufacturers, DLJ Roofing efficiently manages the delivery of roofing materials. This, combined with our professional roofing teams, allows us to expedite the entire process, from acquiring permits to commencing roof installation, in less than 10 days. We understand the importance of minimizing disruption and completing projects swiftly, providing our customers with peace of mind and a timely resolution to their roofing needs.
Never Skip Steps
DLJ Roofing is an innovative and process-driven local business with extensive experience in the roofing industry. Our commitment to excellence means we never cut corners, compromise on quality, or use unauthorized materials. We take pride in executing each roofing project meticulously, following industry best practices and adhering to all necessary steps and protocols. By maintaining this unwavering dedication to detail, we ensure that all our installed roofs have an extended lifespan, surpassing the expectations of our clients.
Highly Competitive
Quality control is of paramount importance throughout every roofing project we undertake. DLJ Roofing places a strong emphasis on rigorous inspections, surpassing even the standards set by local authorities. This commitment to meticulousness and adherence to established procedures ensures that our roofing jobs consistently meet and exceed industry standards. By maintaining this high level of quality control, we remain highly competitive in the market, delivering exceptional results and earning the trust of our customers.
Paramount Warranty
While roofing warranties in the South Florida region have seen a decrease over time, DLJ Roofing stands by the quality of our workmanship. We back every roof replacement with a top installation warranty, offering our customers peace of mind and protection for up to 10 years, depending on the selected roofing materials. This commitment to providing an extended warranty reflects our confidence in the durability and longevity of our roofing solutions.
Family-Owned Business
As a local, family-owned business operating across the South Florida region, DLJ Roofing takes great pride in serving our community. We prioritize not only delivering exceptional roofing services but also educating our customers on best roofing practices. By sharing our knowledge and expertise, we empower our clients to make informed decisions about their roofs. Furthermore, as a family-owned business, we treat our customers as an extension of our family, ensuring personalized attention, reliable service, and passing our savings onto them.
What roofing services do we offer?
We offer quality roofing services backed by a rigorous labor verification process which outputs precise results that no major roofing company can match. Spanning from inspections to re-roofing and extending to repairs and yearly maintenance contracts, our comprehensive roofing services are tailored to meet and exceed all Florida Building Code requirements. We are a Florida state certified roofing contractor, licensed and insured.
Are we the right choice for your roofing project?
We are convinced you already know that any reputable roofing company needs a minimum number of qualities and qualifications to pass your roofing company selection process. Here is how homeowners and business customers refer us:
Fully licensed and insured
Friendly and professional
Have superior customer care
Let's connect!
We conduct our business with care, and we treat everyone with respect. We look to get the same treatment from all our partners, vendors, and customers alike. Click or tap on your preferred contact method below.
I want to see someone in person.
Schedule on-site estimate